Reservations for Nico Gerard timepieces are now available online on a first-come-first-serve basis. After your reservation has been processed and approved, you will receive a Nico Gerard sizing kit. This will be used to size your timepiece. Throughout the purchasing process, a Nico Gerard client service team member will keep you up to date of the status and delivery date of your timepiece.
Please select a model below to commence the reservation process.
If you need assistance or would like to make a reservation by phone, please call Client Relations at +1 415-610-6812.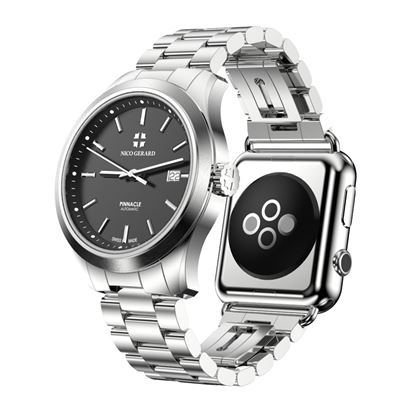 Reservation for a Nico Gerard PINNACLE
DELIVERY: 10-12 Months
supported Apple Watch included with purchase
Need for assistance?
Call our Client Relations Department on +1 408-394-9552